---
J&R Group and Knapen Trailers in Latvia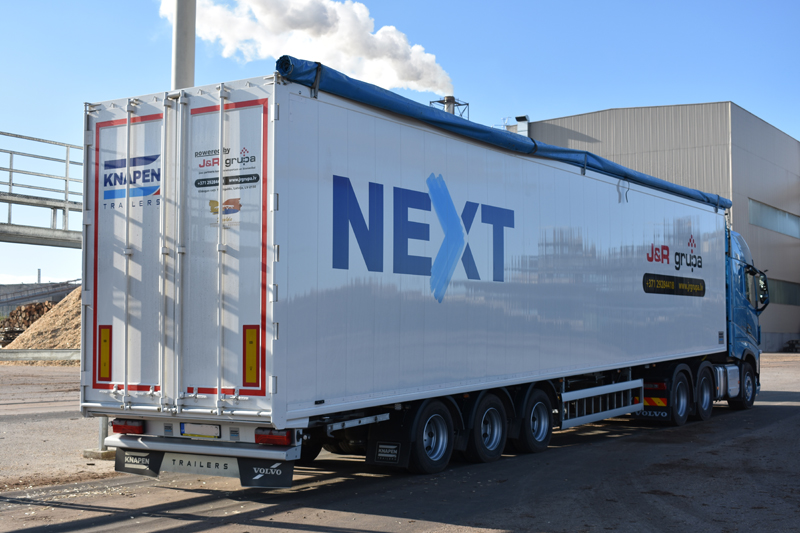 Dear present and future clients!
We are glad, if you have already purchased Knapen semi-trailers and will be pleased, if you plan to buy some in the future!
Right now, we want to introduce to you the most innovative product of Knapen Trailers - NEXT!
Knapen Trailers has more than 30 years of experience in production of moving-floor trailers and this year there has been made an important step into innovation, which has resulted in creation of a completely robot-welded superstructure with a multifunctional and modern design and it is-NEXT!
Robot-welding further increases the reliability of the structure NEXT! NEXT - focuses on continuous improvement of one product - a moving-floor trailer designed to the finest detail, thus providing guarantees to the clients for many years without any challenges.
NEXT - trailer without technical risk: quality proven!
NEXT - lowest cost, best quality!
NEXT – for the clients to be always happy!
We are pleased to inform you that we are ready to maintain, deliver spare parts and perform warranty repairs for your existing Knapen semi-trailers, at our place in Sigulda.
We are looking forward to long and successful cooperation also in the future!